Franchise of Nashville Hot Chicken
Not just a hot chicken restaurant chain, it's a lifestyle.
Welcome to the franchise page of NHC, your gateway to exciting and lucrative opportunities in the fast-growing market of spicy, flavorful cuisine! At NHC, we specialize in the beloved Nashville Hot Chicken franchise, a thriving hot chicken restaurant chain celebrated for its irresistible and distinct Southern flavors. Our franchise stands as a beacon for entrepreneurs looking to invest in a venture with a steady demand, remarkable brand recognition, and a proven record of customer satisfaction and loyalty.
Embarking on a franchise journey with NHC is not merely about running a business; it's about sharing and spreading the love for the authentic Nashville Hot Chicken with communities far and wide. As you explore our franchise opportunities, you will find that becoming a part of the NHC family offers you the incredible chance to dive into a venture characterized by robust support systems, comprehensive training programs, and a brand that resonates with food enthusiasts everywhere. By choosing to navigate this enticing entrepreneurial path with NHC, you are taking the initial steps towards launching amazing new ventures and projects that promise not just financial returns but also immense personal and professional satisfaction. Your journey towards owning a thriving hot chicken restaurant chain begins here, unfolding a world where spicy, crispy, and perfectly seasoned chicken brings smiles, profits, and success to your doorstep!
Join the NHC Family with our Nashville Hot Chicken Franchise Opportunities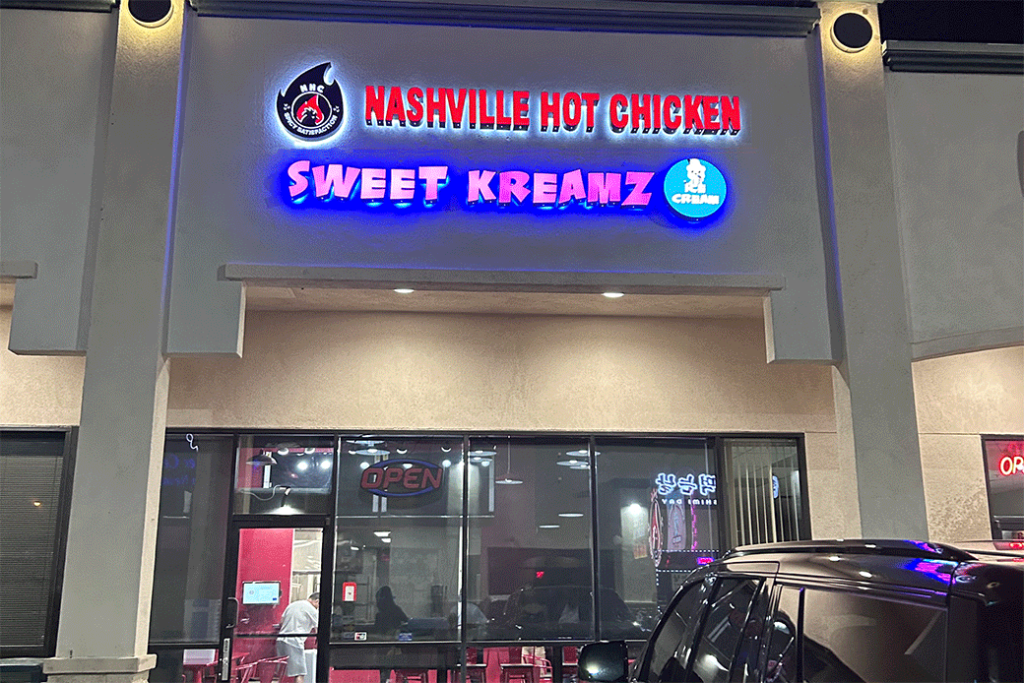 Investment Cost: 250K – 550K
Franchise Fee: 25K
Availability? Nationwide
Launch Time: 4-6 months
Halal options available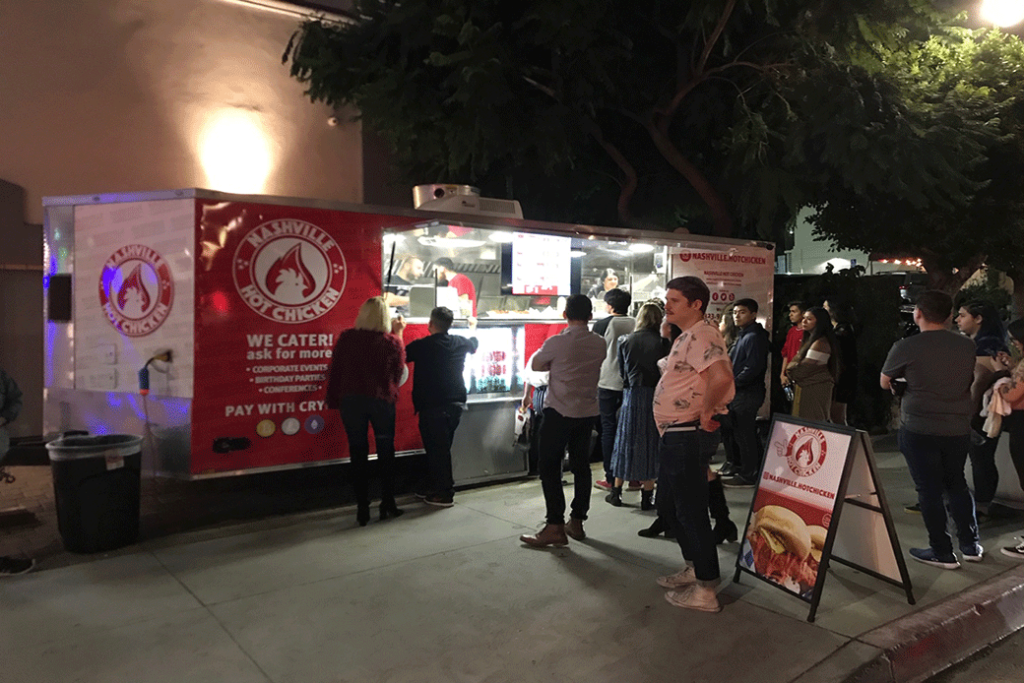 Investment Cost: 85K – 250K
Franchise Fee: 15K
Availability? Nationwide
Launch Time: 3-4 months
Halal options available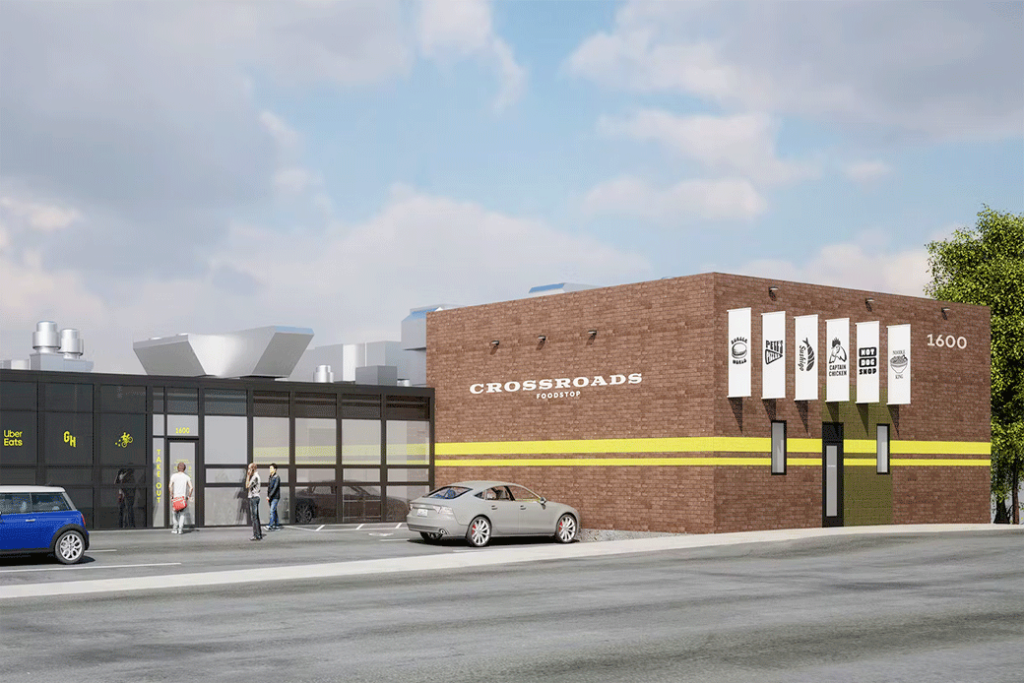 Investment Cost: 75K – 100K
Franchise Fee: 15K
Availability? Nationwide
Launch Time: 2 Months
Affordable
Halal options available
"Ever wondered about the cluckin' secrets behind Nashville Hot Chicken? 🐔 Well, there's a trail of breadcrumbs (literally) that leads to two: a mind-blowingly simple menu and a business model that's as smooth as our Pink Sauce! At NHC, we didn't just wing it; we meticulously fine-tuned our recipes until our Nashville style chicken was hotter than your last summer fling. Dive into our mouthwatering menu, featuring hot chicken sandos that'll slide right into your heart, a tender plate paired with fries that are crispier than your grandma's bedtime stories, and Texas-toast loaded with chicken tenders juicier than the latest gossip. 🍗
Keepin' it halal? No worries! Selected locations got you covered. And for those seafoodies out there, we've dived deep to bring you our Nashville style Shrimp sandwiches, making us stand out like a chicken in a shrimp parade. 🍤
Kick-start your feast with our jalapeno poppers or popcorn shrimp appetizers – because, let's be honest, we all love a spicy prelude! The real reason folks keep flocking back? Our proprietary Pink Sauce – so good, you'll wanna bathe in it (but please don't, that's what our chicken tenders are for)!
Signature Recipes – Growing Industry – Competitive Franchise Fees – Fixed Royalty – Protected Territory – COVID-19 Proof – Ground Level Opportunity
Led by the Best in the Biz
Franchisees don't need previous experience working in a restaurant, we can train you on how to operate a Nashville Hot Chicken! Our comprehensive training program is comprised of 44 hours of classroom and hands-on training and will prepare you to operate all facets of the franchise, including food prep, serving customers, staffing your crew, managing all administrative tasks, and how to efficiently market your location to boost business. In addition to this, our franchise support team will guide you through the development of your Nashville hot Chicken location to ensure long-term success!
Interested in the food franchise industry and opportunities? Contact us to learn more about opening your own  restaurant franchise
Support team will provide you with all the assistance with site selection and buildout
Receive ongoing assistance with daily operations, marketing, advertising, menu development, and staffing.
We help connect you with vendors for equipment, services, supplies, and ingredients.
Gain access to a comprehensive library of print and media advertisements.
Get a Hot Start with Hot Chicken!
Starting a restaurant from the ground up is regularly associated with risks, as only 25% of independently-owned businesses stay open within the first five years. On the other hand, franchises have a 92% survival rate within that same time frame. Nashville Hot Chicken is an incredible opportunity to go into business for yourself and work in the lucrative fast food chicken industry, which averages a combined annual income of $34 billion Moreover, we refined our entire business model from the ground up in response to the Coronavirus pandemic. By implementing a detailed process for curbside pickup and delivery orders, franchisees can be confident in this COVID-proof opportunity to generate revenue and more importantly – keep employees and customers safe. Give the people what they crave and open a Nashville Hot Chicken in your community by contacting us today!